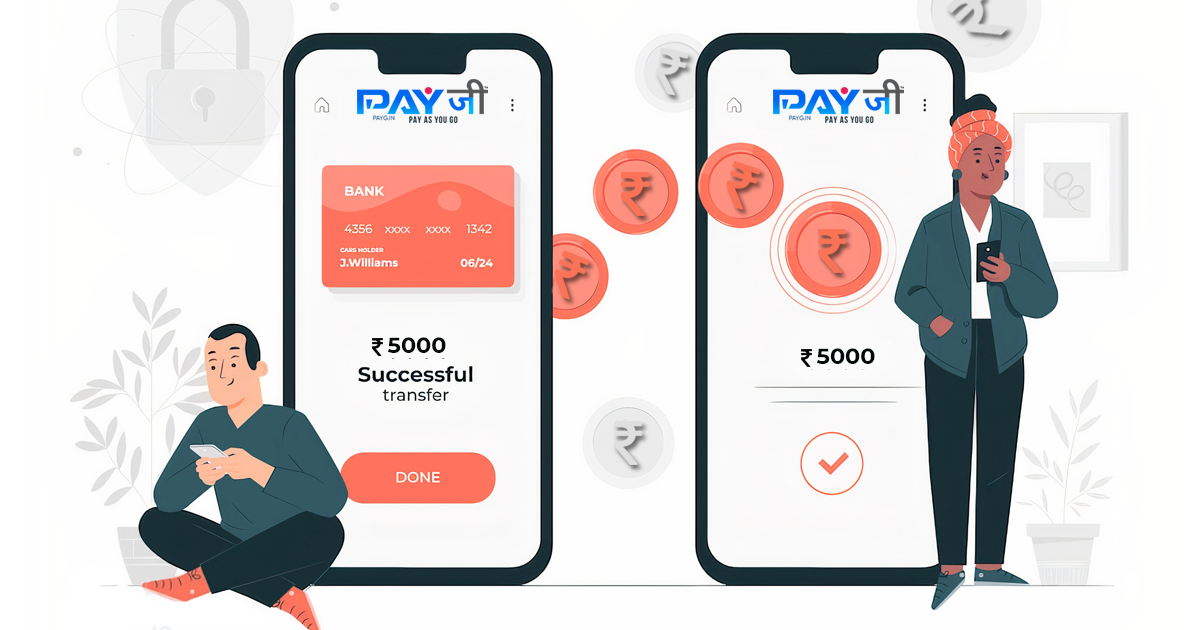 Challenges that dissuade Merchants using Payment Gateways
Posted On: September 23, 2022 Posted By: Prerna Saxena
"Why pay online when you can pay in cash?'
'Online payment leads to frauds.'
'Online transactions often fail.'
Do you also have similar thoughts and reasons for avoiding the online payment modes? It is time to tide over such dated beliefs. We are not disregarding the rampant data breaches, but we can only request you to read further and see how we remedy the wrong.
When it comes to online payments, payment gateways are often considered unsafe and insecure. This belief system rises from the online frauds and data breaches where the ignorant are easily duped out of their hard-earned money. Digitization of payment and the fintech boom is recent, where most mobile phone users are not aware of the basic privacy measures, let alone ensuring further digital data or bank data secrecy. It is important for us, as digital payment entrepreneurs and practitioners to lend a helping hand and help people understand things better. The more informative we can be, the easier it will be for us to connect the user wisely with the world of payment gateway and methods.
Here, we would like to address another misunderstanding. It is a misconception that only the payer needs to be aware. The recipient of the digital payment needs to be equally aware of the processes and the protocols. Two-way information is what we need to promote.
With the changing times and fast digital adoption, the government is also increasingly stressing on the reduction of hard currency usage. In this neo digital age, the Online business has also expanded, under this circumstance, the online merchants and customers expect a simple, secure, and effective buying and selling process. Innovative technology helps with such demands. But as an organisation, we feel the more the demands for enhanced payment features arise, the more multi-directional growth it drives.
Digital payments in India and worldwide skyrocketed since the pandemic induced lockdowns and reduced physical proximities of 2020. Online payments to authorized stores, sellers, retailers, and distributors are secure, and with ever innovating and advancing digital world digital data privacy measures are also being sharpened. Apart from that, transactions made via NEFT, RTGS, IMPS, etc., are also safe because the bank's app can track records instantly.
How a Payment Gateway works is now being described for your understanding.
The payment gateways and aggregators handle the money and finances of third parties, i.e., end clients linked to a payment gateway. They have been chosen or selected by the seller or merchant to accept online payments on their behalf. The customers need to entrust their funds to this selected gateway for completing a payment. The sellers and merchants also have a few basic expectations for receiving their payments in an effortless and efficient manner. If we try to define it in simple words:
The job of a payment gateway is to ensure the feasibility for businesses to accept online payments through a variety of solutions and services.
There are many issues that merchants confront and most of them pertaining to the resolution of their payment processes. Yet, we would like to mention a few of these issues. The issues such as,
Pages take time to load,
Sudden page crashes in the middle of payment process,
Server errors,
Payment process remain incomplete,
Integrations are time-consuming, and need specialized technical skills on occasion, thereby wasting opportunities due to integrations conflict with other development projects.
Delayed reports causing tumble down in decision making,
Abrupt termination of the processing account due to minor contractual details causing process disruption,
Legitimate volume fluctuations that create red flags and draw bank's examination or further imposition of sanctions for exceeding chargeback, etc.,
Penalties being paid by merchants for faults that their expensively purchased fraud technologies manage to circumvent,
Delays in the customer service.
We are sure there might be more problems that we might have missed and would like to see you enlighten us about those in the comments.
For now, the problems we have mentioned have been resolved to some extent. We used 'some extent' because as a dedicated Payment Gateway, our endeavour is to further our help and build a smarter solution which is geography agnostic.
CHALLENGES & SOLUTIONS
We believe that challenges are the pathways to solutions. Here are some of the solutions we have been able to champion.
1. Processing Fees
Payment gateways have for long been infamous for the excessive processing prices. The prices have slowly multiplied for outlets, even as the underlying price and processing charges for the bills have been reduced for the gateways. It is also important to ensure a transparency in this matter.
2. Lack of integration
Employees manually update transaction records and maintain books if latest payment platform is not being used. This is tedious and may cause loss of information, wastage of resource and data duplication.
With an integrated payment platform, you can save time and reduce errors by automatically updating transaction records in real-time. This improves processing efficiency while giving you enough time to expand your business.
Integration should be easy for the merchants to understand the workflow. It is important to automate all payment processes that allow deposit transactions to be seamlessly synchronized with the accounting, CRM, and other software platforms currently used by the business.
3. Security of Sensitive Data
Maintaining statistics safety for the account, card and personal information of the stakeholders is mandatory. The increasing use of payment gateways in recent years has created security threats such as phishing, data theft, malware, data breaches, hacking, and spyware. Researchers are continually developing and improving their security infrastructure to ensure FinTech and others in the domain adhere to secure banking operations. The future of security lies in supplying better algorithms and hack-proof encryption capabilities.
4. Detailed Transaction Reports
Accurate report of the net charge transactions acts is important to gain stakeholder's trust. The e-transaction reviews act as evidence of the cash spent. As cash is still a worry for us, e-receipts of transactions can give them complete insight into the e-bills.
5. Theft and hacking
The entire online environment is vulnerable to diverse types of threats from theft and hackers, making it prone to online theft. Thus, encryption and data security are constantly upgraded so that information stays sacrosanct.
6. Various payment methods
Different customers prefer different methods, so merchants want full range of options to ensure seamless payment. This pressure to keep and offer maximum options at checkout has a significant impact on payment gateway companies as it involves us to create allegiance with multiple service providers.
7. Chargeback
This is another glitch causing merchants to avoid online payment methods because this becomes an added cost for them. These are contested charges that lowers the merchant's credit. This needs to be remedied before it leads to damage to business reputation and credit score. Though rarely, yet, severe consequences may include the closure of merchant accounts.
8. Technical glitch
Technical glitches are fleeting technical errors in the gateway that can occur due to unknown reasons. These glitches can cause potential system damage such as loss of data. A payment gateway is a computer system that even a power failure can shut down, which leads to customer's inability to complete a transaction on merchant's website.
10. Lack of Support
Issues with transactions can arise even in the middle of the night. Ask yourself this, is your payment processor-accessible outside of business hours?
It is critical to have a processor that can help you in troubleshooting any issues at any given hour. It is also beneficial to have readily available information and video lessons for easy solutions to generic problems.
How do overcome it?
There are many payment gateway alternatives in the virtual world. Hence, supplying excellent offerings on excellent expenses can make it difficult for small scale enterprises to choose the best fit for them.
We have supplied all the basics that we could. In the final note, we would acknowledge that making the right choice is not easy but adapting to the changes is important. Thus, in the age of technological advancements, it is imperative that your transactions stay secure and become smarter. Choose the best payment gateway, and let it help your business flourish.